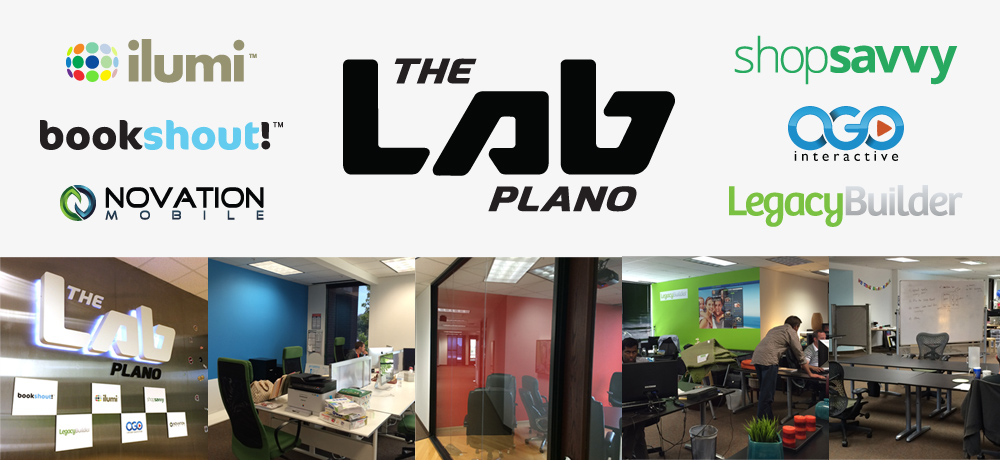 The Lab Plano is an 8,000 sq ft co-working space in Plano, TX that is home to well known startups like ShopSavvy and iLumi.

The ideal setup for any startup is to have free office space! Which is how we began BookShout! in a tiny closet sized room in Frisco, TX in 2011. Once we outgrew our space there it led to the transition to a joint venture that AT&T and Alcatel Lucent provided called the Foundry in Plano. But as that program was eventually close our fledgling startup and several others were without a nest.
I helped scout and plan a new space in Plano and developed the moniker "The Lab". I helped plan the space out as well as the nitty gritty stuff like painting and hauling junk around to get a full 8,000 sq ft setup and operational for our now almost dozen startups that live out of our space.