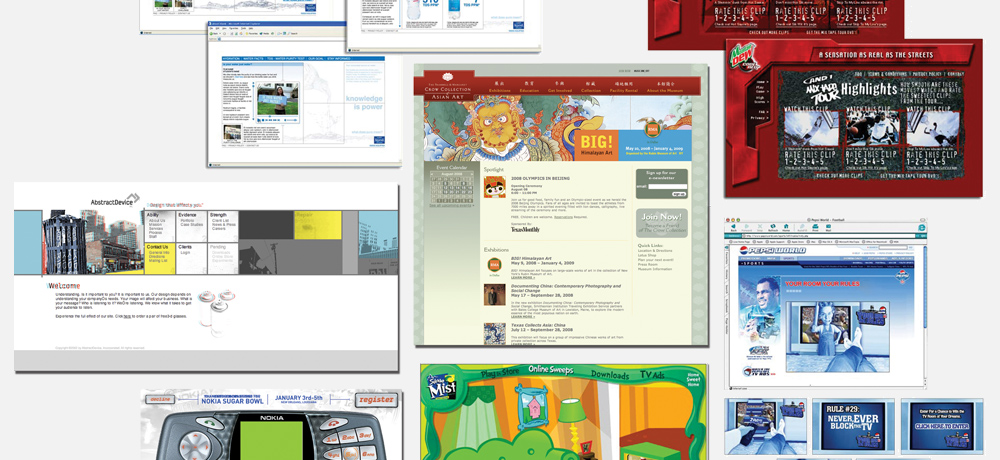 In November of 2011, I Co-Founded the Interactive Design Agency AbstractDevice.

Following the 9/11 tragedy, the agency I was had previously served as Senior Interactive Designer (Hybrid) lost the majority of its clients due to decreased marketing spends and uneasiness in the economy. Within a few short months all of the employees were laid off and the agency shut its doors.
However, coming out of this I was propelled into forming my own agency and picking up several website contracts as well as providing outsourced creative and production for many of the agencies in the Dallas area.
What started with just two founders grew into a number of full time employees including Marketing, Design, Copywriting, Information Architects, User Experience, Flash and Front-End HTML.
During my time with AbstarctDevice I wore a large variety of hats from finance to operations and always as Creative Director. I created the very first 3-d Stereoscopic Flash Website with world-wide press and awards and made contacts in over 70 countries around the world.
Clients:
EDS
Hampton Inns
Hyatt Hotels
Nokia
PepsiCo (Aquafina, Mountain Dew, Pepsi, Sierra Mist)
Sony
TEXAS Travel