Joshua Stone is contemporary fine artist, Co-Founder, SVP Product & Customer Experience at BookShout.com, Founder & CEO of Puhsh.com, Co-Founder of FaithGroup App, Owner & Creative Director of Stone Syndicate, and Co-Founder of The Lab Plano Co-Working Space.
In the last two decades Joshua has helped hundreds of companies from Startups to Fortune 100 Companies with Design, Strategy and Product Creation including: American Airlines, AT&T, Blockbuster, Cinemark, EDS, Expedia, Fandango.com, Folgers, Fox Sports, Fujitsu, Hotels.com, HP, Motorola, Pampers, PepsiCo, Sony, Southwest Airlines and many others. Joshua is a devoted husband, father of two children and is involved in a startup Church in McKinney, TX. In his free time he writes music and creates and shows contemporary fine art.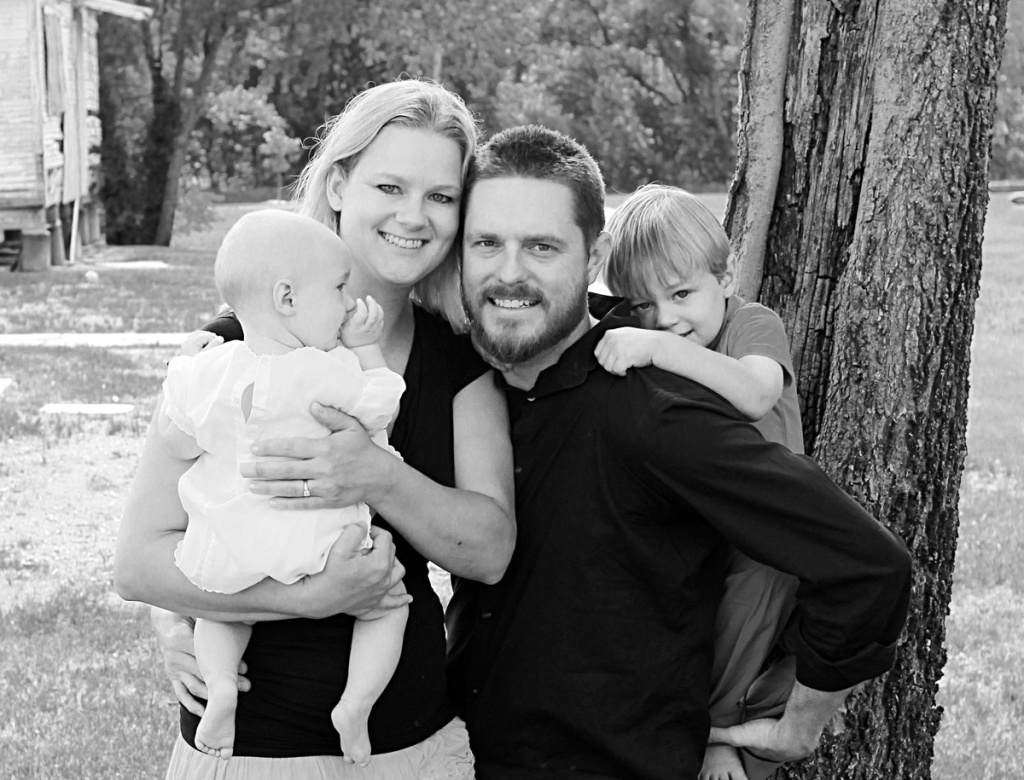 Notable Press Mentions:
Tech Crunch Blog, The Bible as a Social Book, 2011
New York Times Online, Social Books Preview, 2010
Tech Crunch Blog, Glimpse at Social Books, 2010
D Magazine: New Dallas Nine, 2009
Daily Candy: Weekend Guide, 2009
Daily Candy: Weekend Guide, 2008
DB Art News: Urban Mosaics, 2008
Dallas Morning News: The Art of Living, 2008
Paper City: Boutiques in Bloom, 2008
HappyHealthyHip: When in Dallas, 2008
Fotophonic: Art Monday – Joshua Stone, 2008
Daily Candy: Street Cred, 2008
FD Luxe: Bourgeois Diagnostic Opening, 2008
Paper City: Home Feature, 2008
Dallas Morning News: Haven Party, 2008
DHome: New Art at Haven, 2008
Fox 4 – KDFW: Now, New, Next, 2008
ABC 8 – WFAA: Elegant Christmas, 2007
SXSW Finalist Service Category, 2003
H.O.W. Self Promo Nominee, 2003
Comm Arts Interactive Nominee, 2003
The One Show Interactive Nominee, 2002
Published CDW, 2002 Published Netdiver, 2002
Published The Daily Upfront, 2001
Published Imperial Magazine, 2000
Brass Rings Interactive Design Award, 2000
Distance Learning Design Award, 2000
Brass Rings Interactive Design Award, 1999
About (extended)
The son of an electronics engineer(father) and an artist(mother), Joshua began his interest in computers when he represented his school at a state wide computer knowledge challenge in 1989. Using his MS-DOS prompt to create green on black ASCII art before it capped at 5 lines, he knew he wanted to combine his creativity and passion for art with his interest in technology and computers.
Joshua always had a passion for art, and through elementary, middle and high school won several local, state and national awards. During his high school years he began an interest in graffiti with some fellow students which eventually transitioned into large scale commissioned murals and traveling extensively to paint with other well know graffiti artist across the country.
But speaking of graphic design specifically, in the early 1990's he was paid $20 to do his very first logo – for a motorcycle club, and shortly thereafter found an internship as for a small technology company, LinkUp Inc. A few years later, in 1996, accepted an opening as a graphic designer for an apparel company, Top Stitch. As the graphic design industry began to transition from mechanically based output to computer generated graphics, Joshua was there to witness and partake in the transformation.
In 1997 Joshua began attended Oklahoma State University, during which he received an offer to work for the school's technology department, during which helping to create some of the first versions of OSU's website and received awards for helping to create some of the first online classes, then called "Distance Learning". Before graduating in 2000 with the schools first accredited degree in Multimedia Design (which he helped create the curriculum for while attending), Joshua had already been presented with multiple opportunities for employment.
Just prior to graduation, Joshua accepted an offer from Dallas, TX based Vectrix.com where he had interned and was able to finish his degree remotely. Vectrix was a web services company start-up, and as Joshua had already spent years designing websites, he was employed to do so for a number of large companies including Motorola, Flooze and Elf-Bowling. He also assisted in creating the identity and first version of Cinemark's Fandango.com website for online movie ticketing.
A year later he was recruited by one of the most prestigious design firms in the southwest, Hybrid (previously Sweiter Design) to join their team as the Senior Interactive Designer. While working for Hybrid, Joshua was able to gain an enormous amount of experience in corporate branding working under a Creative Director from Landor & Associates who had worked on developing the FedEx logo and many other identities and another Senior Creative Director who spent almost a decade at Nike Design. He worked on a wide variety of clients including, American Airlines, Blockbuster, Dassault Falcon, D/G Worldwide, Folgers, FOX Sports, Fujitsu, Morningstar Foods, Pampers, SunSoy and Southwest Airlines.
In November of 2001, Joshua co-founded AbstractDevice, an interactive web design agency. He was recognized by numerous publications in over 70 countries for creating the world first stereoscopic 3-D Flash website. During his time with AbstractDevice Joshua lead teams of designers & developers on a wide variety of clientele ranging from local mom-and-pop storefronts to Fortune 100 companies like EDS, Hampton Inns, Hyatt Hotels, Nokia, PepsiCo (Aquifina, Mountain Dew Code Red, Pepsi, Sierra Mist) and Sony.
After growing AbstractDevice for two years, he sold his portion of the company to an investor from Houston to pursue an offer from the Dallas based advertising powerhouse RappCollins Worldwide (An Omnicom Company), to lead then SBC's (AT&T) interactive marketing & advertising design and copywriting teams. During his time working at RappCollins he assisted in the company dividing in to two corporations, and was part of the new company JavelinDirect. At JavenlinDirect he lead a large team of designs, copywriters and front-end technical employees, and as Javelin's client base expanded along with SBC (AT&T), they added DishNetwork, Cingular and a handful of smaller ad campaigns with Walt Disney, USAA, and several major league sports teams.
In 2005 Hotels.com (then under InterActiveCorp) recruited Joshua to head up a complete rebranding of the online travel giant. Joshua lead the user experience design team and front-end developers. During his tenure, Hotels.com merged with Expedia.com which allowed the opportunity to use some of the worlds first eye-tracking technology to research user behavior combined with laboratory testing to develop a number of best practices and usability solutions that were adopted by the travel industry and are still in use today. His innovations helped result in a nearly 300% increase in daily revenue from online bookings. Joshua worked on a variety of cross promotional campaigns between Expedia.com, Hotwire.com and TripAdvisor.com as well as incorporated user generated hotel feedback directly into hotels.com. He also helped lead the creation of several international version of hotels.com as well as a great number of sub-branded sites that used an affiliate platform that Joshua helped to architect and design.
After two years in the travel industry, Joshua decided to expand his creative mind into a number of settings. He started a branding and user experience consultancy to help other companies with the insights he had gained, spent time investing in real estate, remodeling modern residential and commercial properties for resale, and focused on creating and showing contemporary fine art across the country. He has had a large number of both group and solo shows from Los Angeles to NYC and has received many accolades, including a multitude of publication reviews as well as receiving the prestigious "Dallas Nine" award, which had not been awarded since the late 1930s.
In 2008 Joshua received an offer from start-up Big Jump Media, which owned the two largest Christian websites in the world (one a video file sharing site Godtube.com, the other a monitored social network Tangle.com), to lead the strategy, architecture, design, copy & email marketing teams. During his time he was able to spend an enormous amount of time studying social user behavior while creating a network for Christians, developing vertical email strategies sending 15 to 20 million emails monthly to increase daily traffic and he was instrumental in getting the company acquired by Salem Communication in 2010.
Joshua had began consulting with a new start-up company called Rethink Books in late 2009, and officially joined the team once he had successfully helped transition the Big Jump Media web properties. Joshua helped create BookShout! – a socially based, device agnostic, reading platform for ebooks. Joshua has been key in helping to architect, design and strategize how the software platform will be used by both publishers. Joshua has helped lead a secondary product, AuthorPages, which allowed Authors to create media rich experience on Facebook. During his time leading Product Design at BookShout!, Joshua has worked with some of the largest publisher and authors in the industry.
In 2011, Joshua formed StoneSyndicate as a web consultancy and hosting company to continue helping small businesses with online strategy, as he finds it very rewarding working directly with numerous small business owners.
In 2013 Joshua became involved in several new projects, helping to Co-Found FaithGroup App, and also Puhsh.com. FaithGroup is a socially-based community app for churches and Bible study groups that features a rich administration system for Churches to communicate more easily with its members.
Puhsh.com is another brain child of Joshua and was a result of the never ending stream of products and clothing he has witnessed his two small children going through. Puhsh is a socially-based, local marketplace for buying and selling used goods from person-to-person. It officially launched in April of 2014 and within less than 10 days already had users in all 50 states actively posting items for sale.